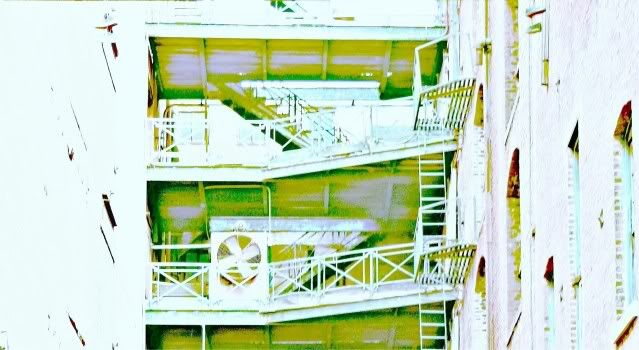 Elegiac sense, the voice quivering near the clearest pitch touching near to monday hearts, lolling head on the shoulder. A son born late into the light. No more impression gongs sounding, weighing down the air, keeping it close to the mouths. Calling back to a dead line to fall down through that empty-tone pit at the bottom of it all, crawling up into the middle of it imaging the silence in its place like darkness, not void of light, but hoarding the images of everything that can be seen. The quiet where you can hear every sound.
No actual sex, but lots of amoramity. Not a place for dreams. Instead she sits against the railing on the steps of the gazebo in the center of the park. She feels protected by the topiary of a dog behind her. The heat drags her out and maybe she'll sleep on a bench near the fountain tonight, not far from the leafy mutt.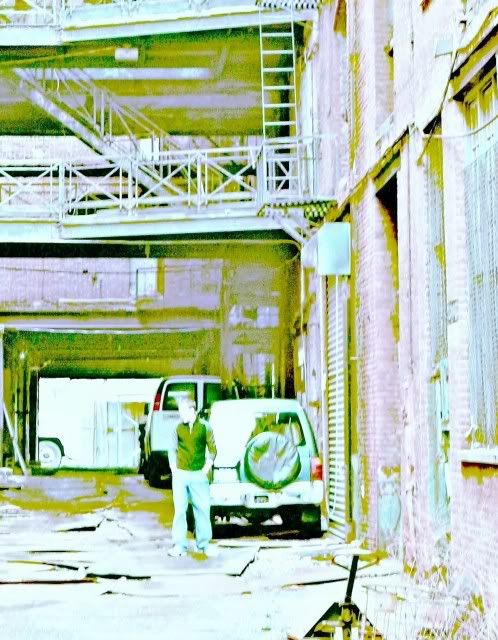 Lingering voices in the sun, awaiting a reason to stand up and walk away from the park in the bright and heat, staring like the lost at boys dressed in the bodies of men coming home from their lives to homes full of steam. Your juice for free. Nothing devoured like the mind dejected. Lost song lyrics locked away, replaced people looking, unheard and unregistered.